I have purchased all materials, patterns, workshops, etc. myself. All opinions are my own.
Last July, during my trip to London to attend an activewear sewing class taught by Melissa Fehr, I visited Ray-Stitch and bought a beautiful piece of fabric: Nani IRO Double Gauze in the colorway Grace B. I had been lusting over it for months and could not pass up this chance to buy it.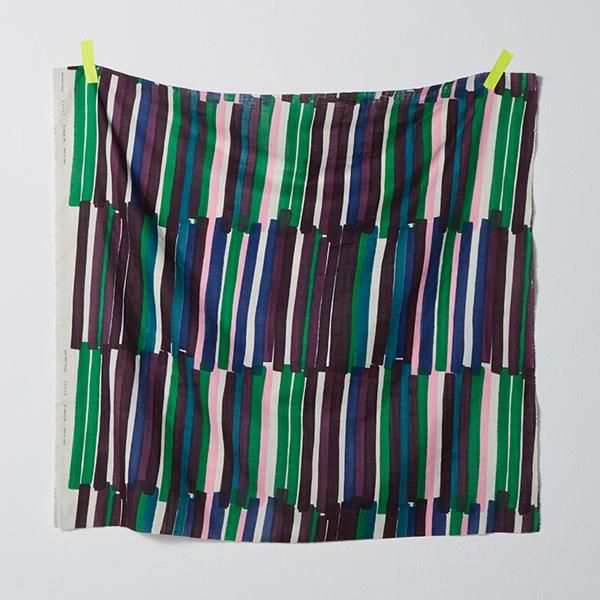 Since then, it's been sitting on my fabric shelf. I just could not decide on a fitting project that would show off the fabric's beautiful print and structure. Although this is a double gauze fabric, it doesn't have the typical crinkly look. Even after washing, it's only mildly puffy, which I like.
At the height of summer I decided to finally turn my floaty Nani Iro double gauze into a boxy shift dress. I wanted a simple shape, cut-on sleeves, a notched neckline and as few darts as possible.
Drafting Fail
Initially, I set out to draft my own pattern with cut-on sleeves, but try as I might, I could not get the instructions in my book to work for me. I could not get my basic blocks to physically match up as described. I assume it's because of the shape of the shoulder and the size of darts I require.
Eventually, I gave up and bought the Melrose Top and Dress by Itch to Stitch. View C had the cut-on sleeves and boxy shape I was after and I was hoping that the cup-sized versions would allow me to go ahead without having to adjust the shape.
I decided to make a muslin to be sure. I'm glad I did. Unfortunately, even the D-Cup pattern piece didn't have enough of a dart for my shape and the front hem was riding up. I increased the dart size and voilà, a nicely balanced shape! I then extended the top to dress length. The last change to make was to draft the notched neckline and the corresponding facings.
Construction
To keep the clean look of the dress, I used French seams and hemmed everything by hand with a slip stitch. The two layers of the fabric came in handy here. They allowed me to make the stitches invisible from the outside. I also stitched down the facings for the neck opening with a simple running stitch.
I'm wearing it here with my clogs that I dyed cobalt blue myself.